Welcome
Clamshell Quilt Guild was organized in 1989 to bring together people from Eastern Connecticut and Southern Rhode Island interested in preserving the art of quilting, learning new methods of quilting, sharing expertise among the members, and meeting and making friends with other quilters.
Like us on the Clamshell Quilt Guild Facebook Page.
To see photos of the Clamshell Quilt Shows, and more, visit the extensive Clamshell photo galleries.
Interim President: Deb Newsome
Vice Presidents: Karen Rhodes and Cindy Perkins
Interim Secretary: Terry Donati
Treasurer: Debbie Dowing
Programs: Karen Rhodes and Cindy Perkins
Webmaster: Penny Webster
email address:


To contact us:
Clamshell Quilt Guild
Post Office Box 3
Waterford, CT 06385

Some documents available from this site are PDF files. To read PDF files you must have Adobe Reader on your computer. To download the free Reader click the picture below.

Copyright ©
Clamshell Quilt Guild
2007-2020
The monthly meetings are usually held the third Wednesday of each month at 6pm. Meeting location and information is in the latest email newsletter.
Considering joining?
Click here for the 2021 2022 Membership form (pdf)
Click here for the New Member's Manual.
Announcements
In addition to our Block of the Month Program, we will be continuing with another round of our UFO Projects Challenge for 2021-2022. Click here for more details.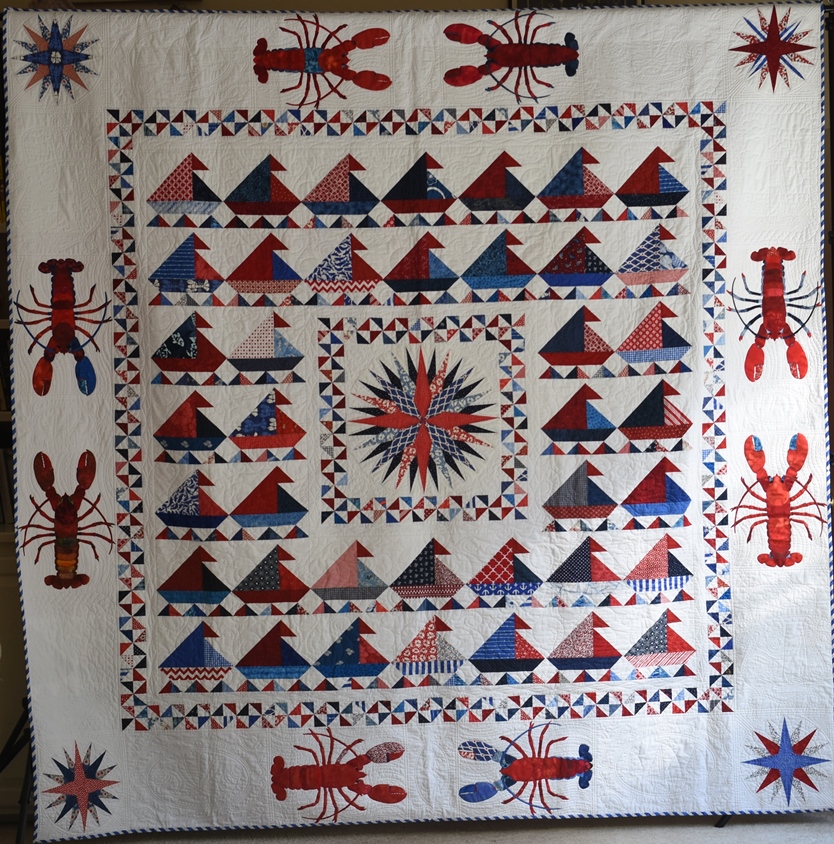 The 2020 Clamshell Quilt Show for 2020 is postponed until 2021. The beautiful 2020 raffle quilt is "Summer at the Shore". See the photos from previous shows here.
The Clamshell Board of Directors has released a Mission Statement. This is helpful to all members whether new or long-standing.
The blocks of the month for October 2019 through September 2020 are posted on the BOM page.